Good morning!!
I am Carlos Bouza and thank you for accepting me in the Forum.
Sorry for my English, I'm from the city of Buenos Aires in Argentina and I have a jeep brand IKA (Industrias Kaiser Argentina) M101 model manufactured under license Kaiser (cj-5) in 1974.
This model is made on the basis of the civilian jeep for the Argentine army and be used in communications (similar to what happened to the Cj-5 transformed into M606-A1 /A2)
Kaiser Industries is an Argentinean based company organized with American capitals and head managers, developed by local working force. On Jan 19th 1955, Kaiser would become the first capital American automobile company, production based in Argentina. IKA was born. They now needed to location, and this problem was solved as soon as the Nores Martinez family donated some 30 hectares for the plant to be constructed at. The key to understanding this is that this wealthy family still owned all the area's land, so its property's value would rise immediately due to the strategic location. IKA Soon would develop at a fantastic rate coming to use over 225 hectares. IKA was the monument to modernity within the auto industry in Argentina. A battalion of engineers from cities all over the world came to Argentina expertise to work on the development of IKA, featuring Latin America's finest top technology applied into industries. Tide bonds with the US assured IKA to constant flow of technology and machinery of great quality. In just a matter of 13 months an empire of car production was built, and it didn't just impacted as competition, but it also reflected its energetic production into related industries. Jeep was it's first and foremost important asset, allowing IKA that first and necessary jump to success. On April 27th, 1956, the first fully Argentinean made Jeep was roaming and rolling. Such was the success that only 145 days after the first IKA Jeep entered the market, they had produced over 1,000 Jeeps! It's important to point out that throughout these first years, it's wasn't just a matter of production, but also IKA aimed to produced as much as they could in a local basis, unlike other competitors who imported almost everything and then unassembled it in Argentina. IKA was the mouthful of fresh air the Argentinian industry needed to take off. Just to picture out IKA's relevance within the local market, in throughout it's 12 years of production over 20,000 workers depended on IKA for their work. But it wasn't just about job. That was - and still is-to all those who lived back then – not the only input from IKA to the Cordoba community, for the American-Argentinean company focused also on specialized education: Academy Arguello, Anglo Argentine School of Alta Gracia, IKA Technical Institute. IKA played a central role also in broader cultural aspects, such as holding Art biennials; sports through means of the Championships and Industrial Inter group-home Don Orione. All these broad cultural and social activities were specially designed and carried on throughout the times were James McCloud was chairman. It was a two way street for IKA and the Argentineans and it proved to work perfectly.
In 1959 IKA becomes IKA Renault, as a result of a joint venture between the American-Argentine company and the French one to produce the French model cars. Soon in 1962, another joint model venture would take place between IKA and American MotorsCorporation from Detroit; the first Ramblers were produced in Argentina back then.
Among the models produced by IKA throughout it's history are these: In 1956 2,400 Jeep pickup and Jeep were produced. By 1957 the Estanciera and in 1958 Kaiser Carabela, the first grand tourism car fully made in Argentina. For it's 10 year anniversary the Santa Isabel plant was producing IKA completo finest line of broad models: four Renault: Dauphine, Gordini, R4L and R4F; six utility models: Jeep pickup, Jeep Estanciera (also taxi version), Jeep truck, Jeep Gladiator (500, 1000 kilos) - simple and double traction - and Charge. Plus four Rambler models: Classic Custom, Classic de Luxe, Classic and Ambassador 990 cross country. By 1966 they were producing the outstanding Torino model (coupe and sedan). This was an integral IKA designed and developed model.
One of IKA's keys to success was what they called combined escalating steps, meaning that each task needed to improve production locally was linked to other minor industries and companies working together but separately in order to combine efforts and perspectives for a broader and bigger production goal.
In short, IKA Argentina was one of the many international Kaiser companies who worked by the theme "together we build", being active community members as well as cultural guides and focal points.
Send some picture.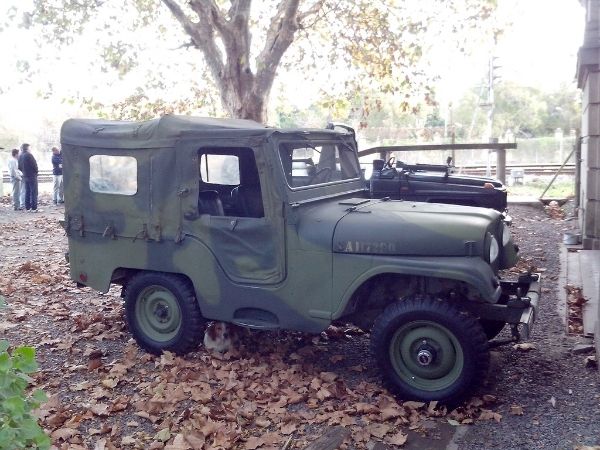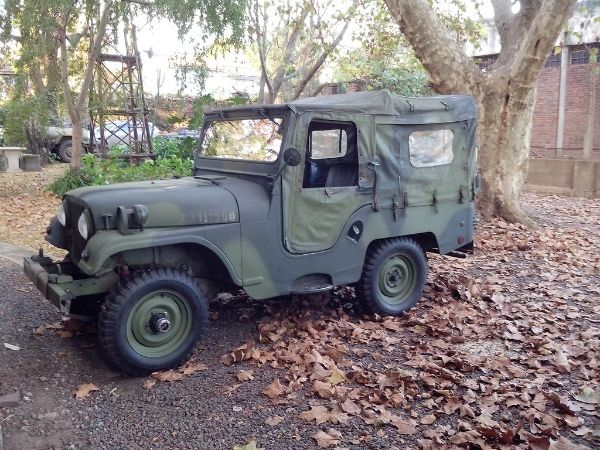 Regards
Carlos