As I'm about to complete the drain hole in my tub, would anyone have a close up photo of how the lower section is spot welded to the tub.
I pressed out what I think is correct, but as the Irish say........ To be sure, to be sure.
I've been going off Al Brass' photo of his Bantam, but mine is a Willys MBT. are there any differences....?
Some pics below of the pressing I made with some dies I knocked up and Al's pic.
Al called me from New Zealand and he put me straight on the Parts List for the screws,
Listed as 2 x Screw No.10-32 x 3/8" with No.10 external lockwashers. Turns out that's 3/16" UNF.x 3/8" long
Parts List is downloadable from JeepDraw
http://jeepdraw.com/images/jeepdraw/ADO ... RAILER.pdf
" onclick="window.open(this.href);return false; if anyone needs it.
I updated my Willys MBT Trailer page if you're interested
http://www.jeepdraw.com/WILLYS_TRAILER_RESTORATION.htm
" onclick="window.open(this.href);return false;
Any suggestions appreciated.
JR
Al's BANTAM Drain
.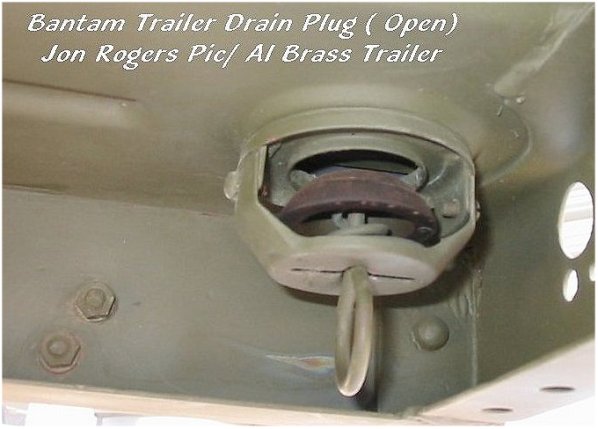 What I've done so far.....
This is the pressing I made for the actual drain in the floor, the hole needs enlarging, and some grinding yet to be done..
This is the part I need a photo and how it's attached.....